Qikify x Boost Commerce: Elevating Sales and Revolutionizing Search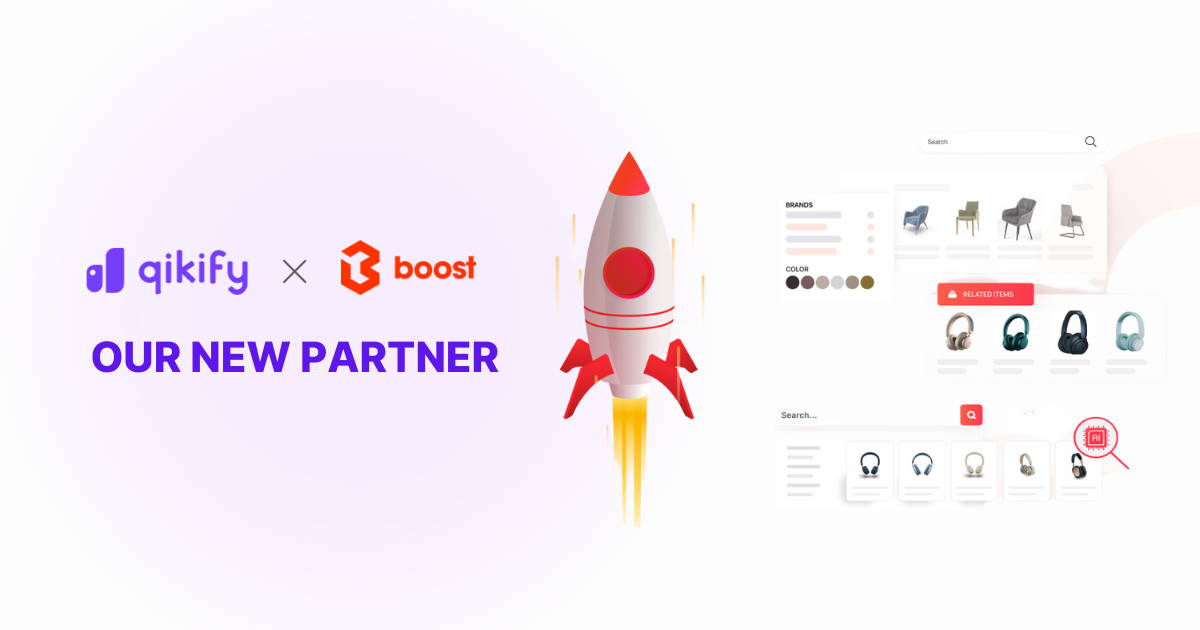 We are thrilled to announce our latest partnership with Boost Commerce, a prominent name in the Shopify ecosystem. Through this dynamic collaboration between Qikify and Boost Commerce, we are poised to revolutionize the way users experience powerful revenue-generating search, discovery, and essential tools, all aimed at enhancing your sales potential and boosting conversion rates.
This exciting venture is set to redefine the landscape of e-commerce optimization, providing a seamless and highly effective solution for Shopify store owners.
About Boost Commerce & Boost AI Search & Discovery app
Boost AI Search & Discovery by Boost Commerce is a robust Shopify tool to assist Shopify merchants in increasing sales and the key to unlocking sales breakthroughs. AI technology is all over the internet right now. Still, at Boost, they've been incorporating AI into their work for years to eventually bring e-store owners the most excellent AI-powered search, product recommendations, Shopify filter, and visual merchandising.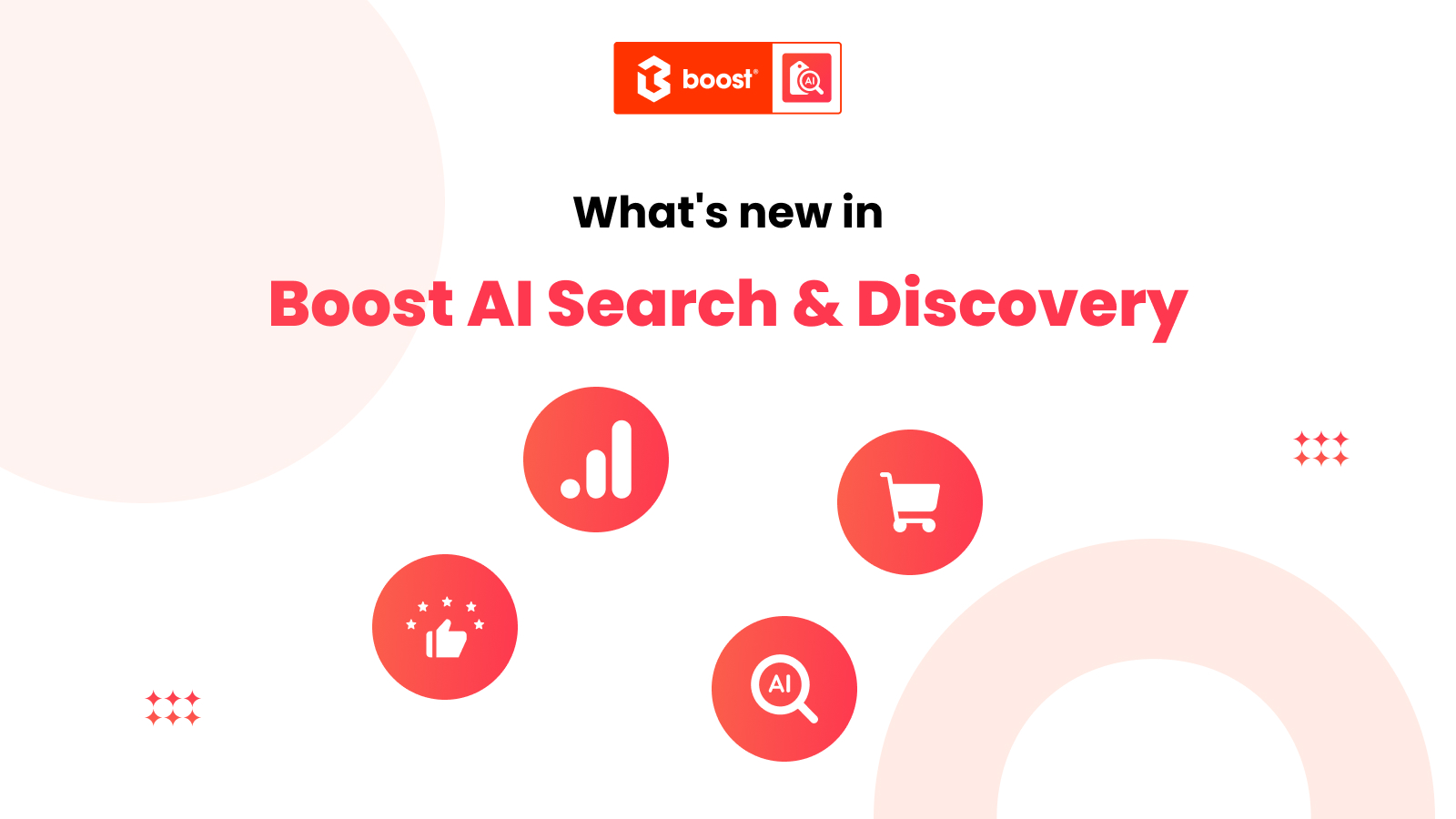 Boost AI Search & Discovery
Boost AI Search & Filter has earned an impressive 4.8/5 rating on the Shopify App Store, backed by a substantial base of over 1,700 reviews. Let's dive into its standout features:
AI-fueled search: improve your customers' search experience by instantly providing relevant results that fulfill their search intent. No matter what customers type, they'll find what they seek.
AI-powered recommendations: give customers more of what they love by creatively engaging them with multiple savvy recommendation types that cover every essential touchpoint.
Visual merchandising: power up your product display strategy with flexible & high-performing merchandising rules.
Enhanced analytics: unlock a new horizon of growth with insightful analytics that enables more intelligent business decisions. Get to know your customers better by understanding their product discovery journey.
Integrations: Integrates with 30+ leading Shopify apps to enhance the shopping experience.
Qikify stands as a trusted Shopify Expert, offering top-notch, cost-effective services with over 5 years of expertise in building apps on the Shopify platform. Presently, we proudly offer 10 apps, boasting an impressive average rating of 4.9. Our fervor lies in providing unwavering support to Shopify merchants worldwide, assisting them in realizing their dream stores through reasonably priced, highly efficient apps.
Our primary focus areas encompass marketing and conversion, along with the facilitation of product sales through techniques like upselling, cross-selling, and the integration of extensions aimed at enhancing your conversion rate.

Elevate your conversion rates with the ultimate sales toolkit. This powerful tool incorporates features like pop-ups, social proof, and more to effectively turn visitors into valued customers.
Copyright © 2018 - 2023 qikify. All Rights Reserved.