The New qikify Upsell & Cross-sell Official Release - What Changes?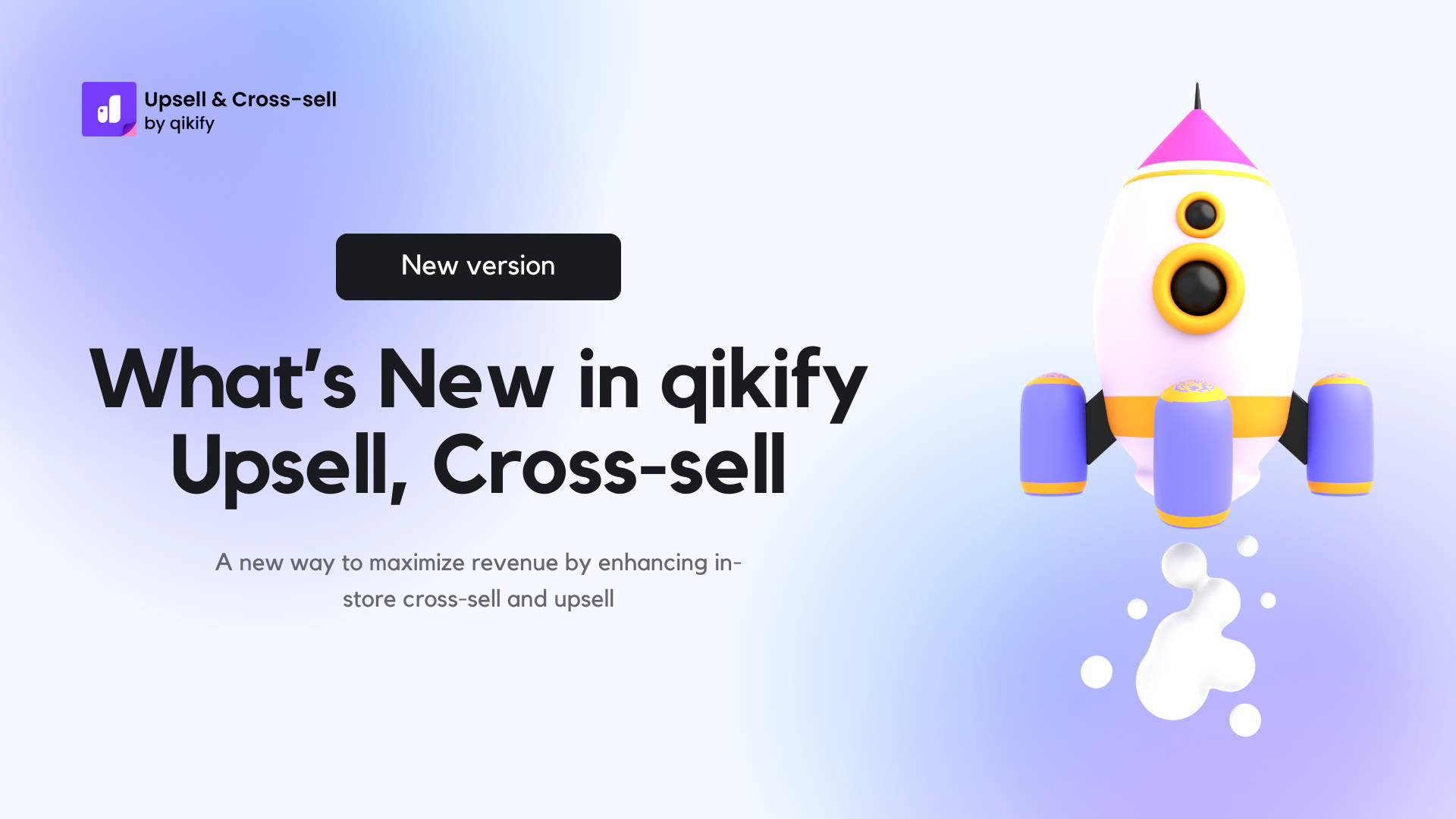 We are excited to announce that we will release the official version of qikify Upsell & Cross-sell very soon with new features and improvements from the Beta version. Let's unveil what's coming to our official release in this article with us.
New Features Coming Up to qikify Upsell & Cross-sell
Our goal is to provide our users with the most powerful and easy-to-use upsell and cross-sell tools available, so we're constantly adding new features and improving our existing ones.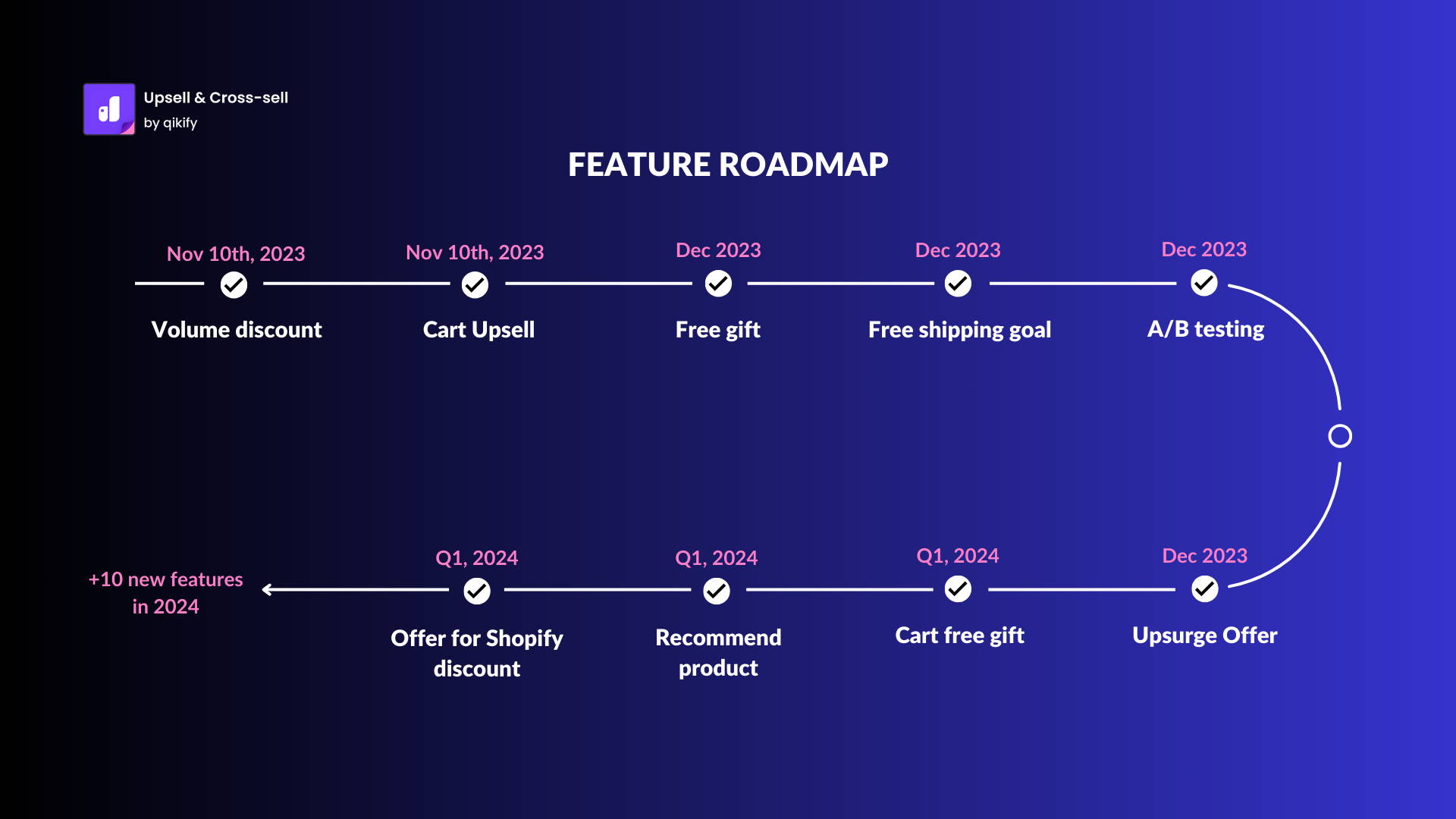 qikify Upsell & Cross-sell official feature roadmap

Features To-Be Updated on Official Release
On our official release, these features will be released along in order to get ready for the BFCM sales event:

Volume Discount: Offer your customers discounts based on the quantity of items they purchase.
Cart Upsell:

Display targeted upsell offers to your customers as they're checking out.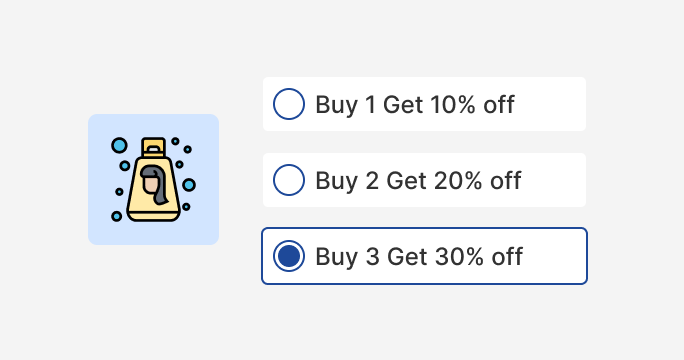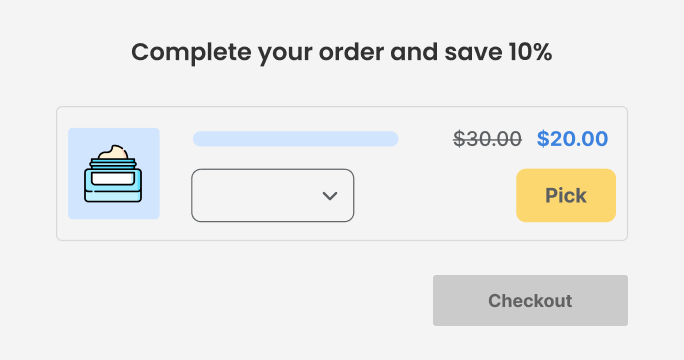 Following the features will be updated in November, we will continue releasing other upsell and cross-sell features in the roadmap as below:

Free gift: Offer your customers a free gift with their purchase.
Free shipping goal:

Offer your customers free shipping when they reach a certain order total.



A/B testing: Test different upsell and cross-sell strategies to see what works best for your store.
Upsurge offer: Create limited-time upsell and cross-sell offers to generate excitement and boost sales.
Cart free gift:

Display free gift offers based on cart conditions, such as spending a certain amount of money, or purchasing specific quantity to get a free gift.
Product recommendation: Display recommended products to your customers without conditions, such as flash sale offers, discount items, and best sellers.
Offer for Shopify discount:

Create multiple offers using native Shopify discount.



Along with the new features coming up on official release, we're going to issue a new pricing plan, as a necessary change allowing us to continue our dedicated work in bringing greater values to you.
The new pricing will start applying on November 10, 2023. This update will support you in receiving more value for your membership, with more upsell, cross-sell and discount features that can help to increase your store revenue and lift the sales performance.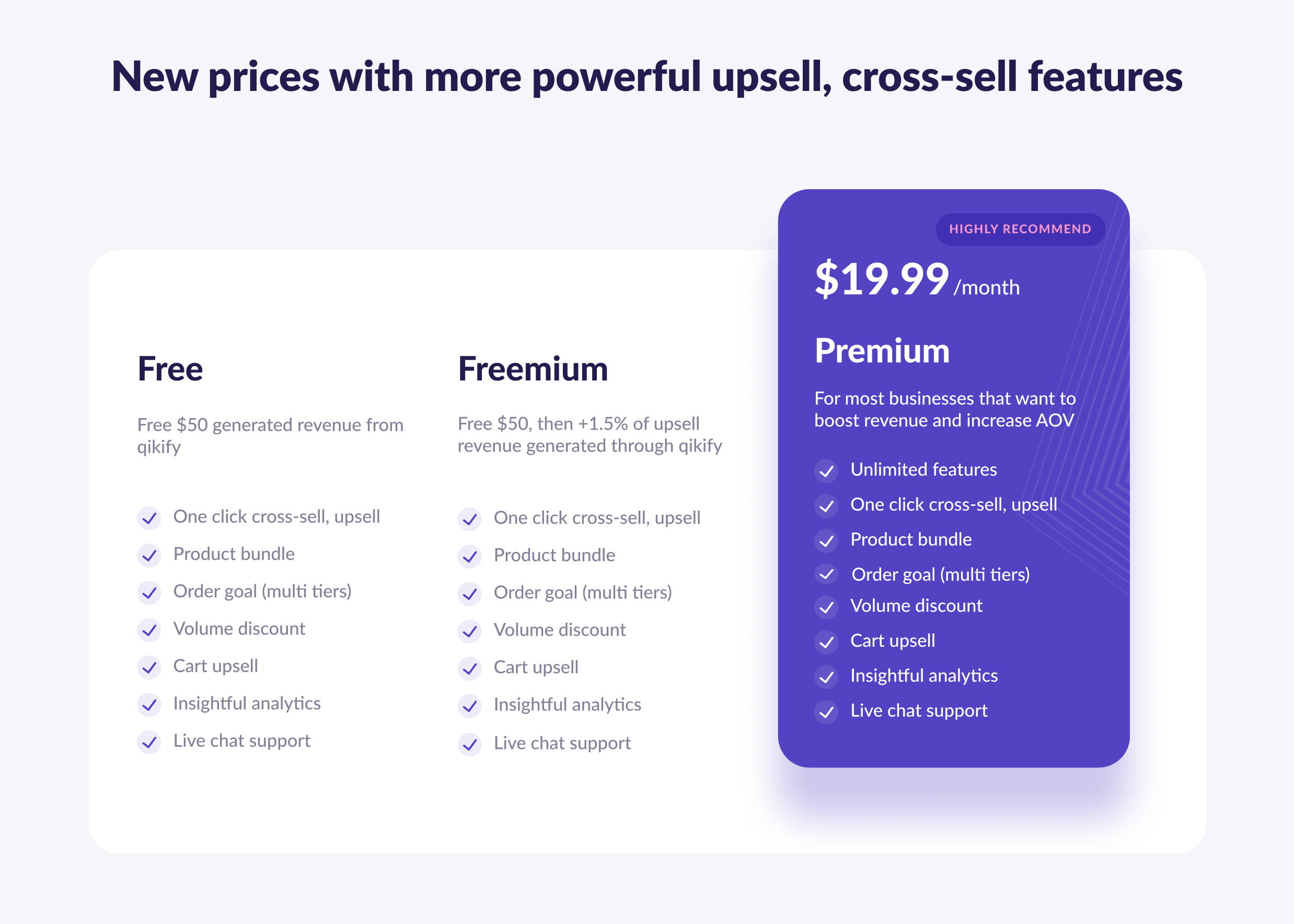 The new pricing is measured in revenue generated through qikify Upsell & Cross-sell. This model ensures that you only pay when our app does its job correctly in increasing your revenue. So, here's how it works:
You could use our app for

free forever

if revenue generated by app is less than $50 per month.
If the revenue generated by app exceeds $50, app will be disabled. We suggest you

follow

one solution out of the two below to keep your offers relentlessly visible on your storefront:
Follow the Freemium plan and approve an auto charge of 0.5% of transaction fee per order

Upgrade to Premium plan for unlimited usage with no extra fee
We're committed to improving our app and providing the better feature that help merchants build a high-converting store. Let's follow us on X (Twitter) to be the first to know when we launch new features and updates.
Copyright © 2018 - 2023 qikify. All Rights Reserved.