Qikify x Akohub: Retain Customer Loyalty and Enhance Retargeting Ad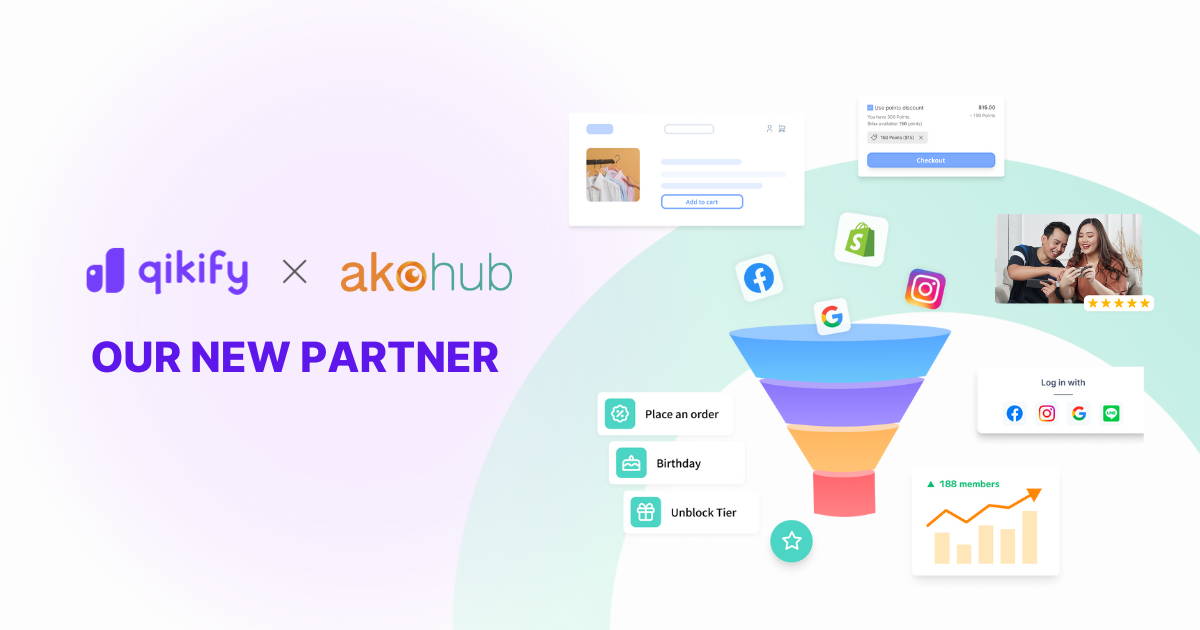 We are thrilled to announce our latest partnership with Akohub, a prominent name in the Shopify ecosystem. Through this dynamic collaboration between Qikify and Akohub, we are poised to revolutionize the way users experience powerful revenue-generating search, discovery, and essential tools, all aimed at enhancing your sales potential and boosting conversion rates.
This exciting venture is set to redefine the landscape of e-commerce optimization, providing a seamless and highly effective solution for Shopify store owners.
About Akohub & AkoMarketing: Loyalty & Retargeting Ads app
Akohub provides the all-in-one marketing app that grows your Shopify stores. Ako Loyalty Program boosts retention with VIP Tiers and various ways to earn points - Referrals, Signups, Reviews, Birthdays, 1-Click Social Login.
Ako Loyalty & Retargeting Ads has earned an impressive 4.6/5 rating on the Shopify App Store, backed by a substantial base of over 169 reviews. Let's dive into its standout features:
Different ways to earn points: Referrals, Signups, Reviews, Birthdays, 1-Click Social Login
Seamless points redemption at checkout with no manual codes needed
Instagram Automation boosts engagement by delivering shoppable messages to customers when they comment
Gain deeper insights with their CRM Dashboard
Utilize Ako Marketing Funnel to boost retargeting conversions and reduce ad costs
Use discount code QIKIFY14 for an additional 14-day FREE trial when subscribing Ako Loyalty app. (This code is valid for 1 year)
Qikify stands as a trusted Shopify Expert, offering top-notch, cost-effective services with over 5 years of expertise in building apps on the Shopify platform. Presently, we proudly offer 10 apps, boasting an impressive average rating of 4.9. Our fervor lies in providing unwavering support to Shopify merchants worldwide, assisting them in realizing their dream stores through reasonably priced, highly efficient apps.
Our primary focus areas encompass marketing and conversion, along with the facilitation of product sales through techniques like upselling, cross-selling, and the integration of extensions aimed at enhancing your conversion rate.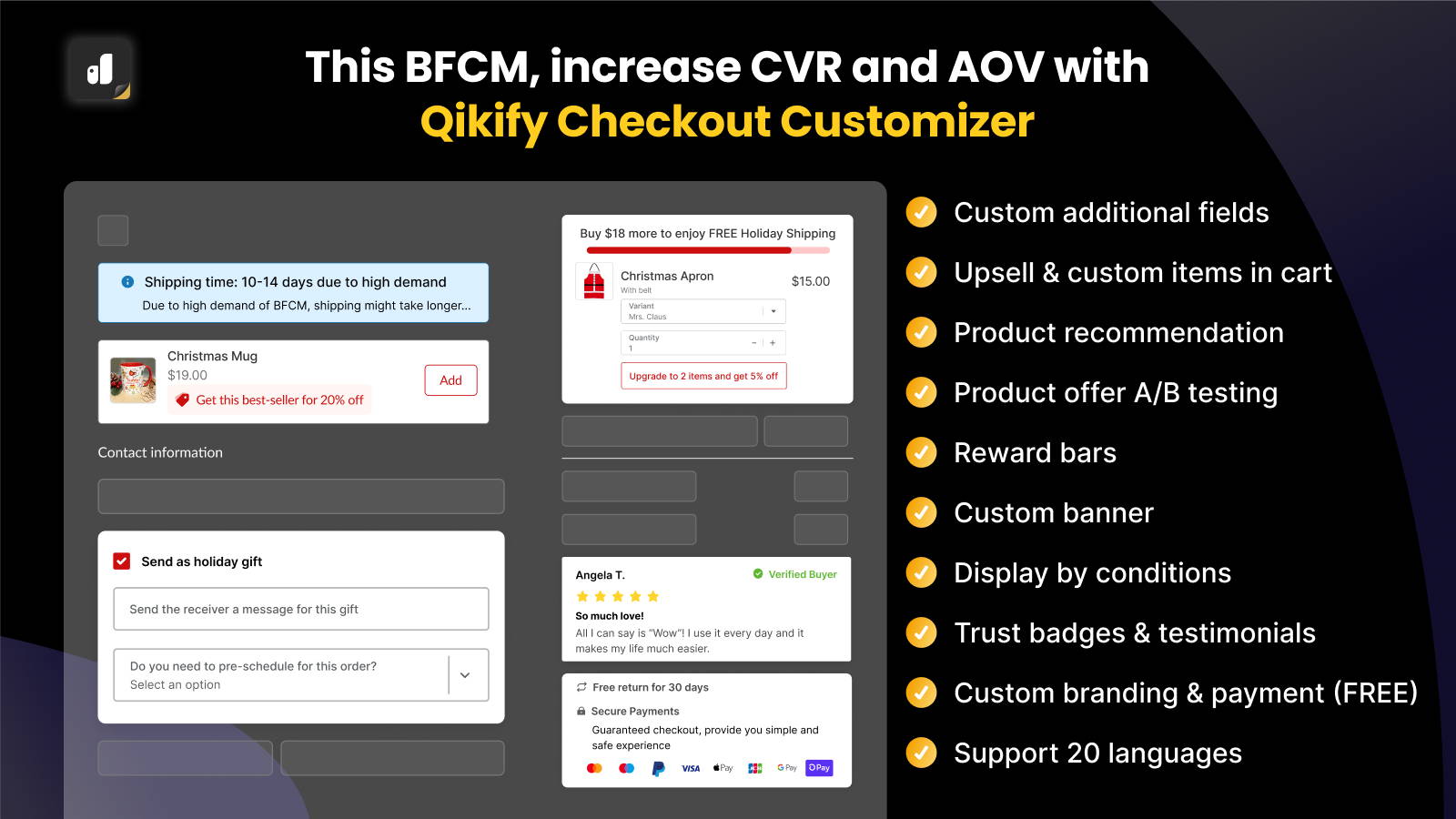 Tailor your checkout process with precision using our selection of 9 unique checkout extensions. Additionally, enjoy the added benefit of free custom branding options.
Copyright © 2018 - 2023 qikify. All Rights Reserved.